What Does Your Smile Tell the People Around You?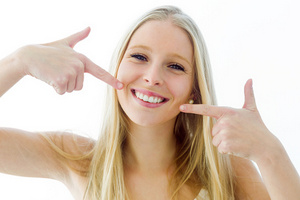 A smile influences the perception others have about you. If you smile often, you will appear friendly and attract more people. On the contrary, if you always wear a long face, you will give people the impression that you do not want interactions, and they people will keep off, affecting your esteem as you may feel unwanted. Besides influencing others' perceptions about you, a smile also indicates professionalism and self-confidence.


Professionalism

The corporate world characterizes pressure and mixed emotions. Being able to contain yourself and smile more amidst the challenges can indicate your leadership skills and put you in a better position in your organization. Whether real or fake, if you smile under pressure, you will give others the impression that you can handle the situation at hand. Therefore, individuals who smile often reflect excellent leadership skills and a positive attitude and will cope better with work challenges than those who tend to withdraw and wear long faces.


Self Confidence

Individuals with high esteem are also self-confident. Your dental health contributes to your self-esteem and hence smile. If you have an excellent dental structure comprising healthy pearly whites, you will likely smile without any reservations. However, if you have a dental problem such as misalignment, missing or discolored teeth, you are more likely to hide your smile or smile less often. This is out of fear that other people will see your dental malfunctions and judge you. Bad breath can also make you less confident and hide your smile or even minimize interactions out of fear. Therefore, if you have a dental problem, you should check with us for treatment and restoration to boost your self-esteem and confidence. Practicing good oral hygiene is also necessary to ensure you maintain your natural pearly whites for as long as possible. For more details on the impact of smiling on the people around you, contact our office today.