Mouthguards Spokane, WA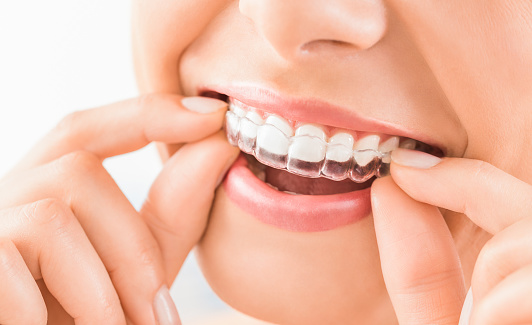 Often called a mouth protector, a mouthguard is a device designed to protect the teeth during athletic activities. There are three types of mouthguards: stock, mouth-formed and custom. Fit, protection level and price varies as you go up the list. While protecting the teeth from damage, mouthguards also offer added protection for those who wear braces or have bridgework, as well as protection from damage to the soft tissue inside the mouth.


Who Needs a Mouthguard?
Although the NCAA (National Collegiate Athletic Association) only requires mouthguards be used in football, lacrosse, and ice and field hockey; the ADA (American Dental Association) recommends they be used in sports where there is a chance damage to the teeth including basketball, boxing, martial arts, volleyball, skateboarding, wrestling and 19 additional sporting activities. If your sport or activity can result in your teeth and mouth coming in contact with any hard surface or with other players, you should wear a mouthguard during practice and competition.


What to Look for in a Mouthguard?
You'll want a mouthguard that is flexible and fits well. Its fit should allow it stay in place during both practice and competitions while giving you a good degree of comfort. The mouthguard you choose should let you speak normally and not limit your breathing in any way. You also want a mouthguard that is strong and durable, won't tear, has no taste or odor and is simple and easy to clean after each use.

If you think a mouthguard would benefit you during your sporting and recreational activities—give us a call for advice.