The Best Time To Have Teeth Whitening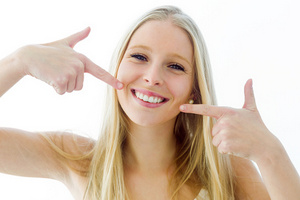 You may be considering having a professional teeth whitening before your important social event or job interview. Whiter teeth help you feel better and more confident in yourself. The appearance of the teeth plays a big part in determining your overall feeling about yourself and how people see you.


What is Teeth Whitening?

Tooth whitening involves the use of a gel that is placed over the teeth. The gel has whitening or bleaching agents that work to remove stains or discolorations. The end result is brighter, whiter teeth. Although you may choose between DIY tooth whitening systems and professional whitening, it is recommended that you go with professional teeth whitening. And if you want at-home whitening, you can get take-home trays from the dentist that noticeably and predictably make your teeth whiter.


How Many Whitening Sessions

You may be wondering how many sessions you need to get your brighter and whiter smile. Well, when you get to a dental office, you receive customized trays that you fit at home. The take-home trays have a whitening gel, which you apply for about 14 days straight. You use the gel for one hour every day. At the end of the treatment, you will see your teeth look brighter and whiter. If you receive in-office whitening, it may take a single visit or a couple of them depending on the nature of the staining.


When Can I Whiten Teeth?

If you have an upcoming event such as a family get-together, wedding, school reunion, birthday party, or another social event, you may want to schedule your teeth-whitening weeks way ahead. Get the procedure done about four to six weeks before your special event. As such, you will have sufficient time to whiten the teeth. You also allow for the teeth to overcome any short-lived sensitivity arising from the whitening process. Talk to us about professional whitening whether in-office or at-home whitening. Schedule an appointment.