What Can Be Done if You Have a Cracked Molar?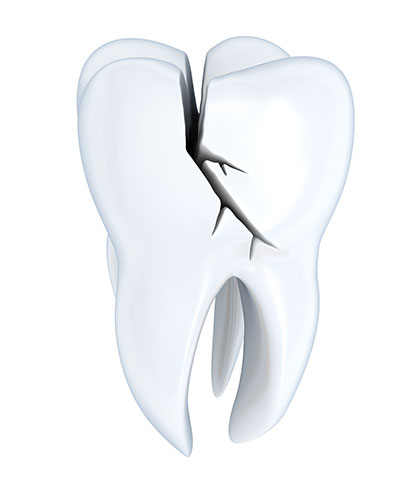 Gone are the days when a cracked tooth or a molar with a chip was a constant reminder of an accident or fall. Dentistry has made phenomenal advances and our doctors are glad to share with you that there are several procedures to correct and rectify any crack in your teeth. No longer do you have to look at that misshapen tooth in the mirror day after day.


What Leads to a Cracked Molar?

Molars do the heavy lifting when it comes to chewing food. They are the grinders that can break up even the toughest of food pieces. But sometimes, they may find themselves biting on a hard substance, exerting too much pressure or unexpectedly biting a rough part. Any of these could lead to a crack in them. Some people grind their teeth with unnecessary force and that could also lead to cracks in molars. Unsustainable fillings are also a cause, just like accidents. Infections and diseases in the gum can also lead to cracked molars.


What Can Be Done In Case of a Cracked Molar?

Our dentists will suggest a plan of treatment only after carefully analyzing the severity of the crack and the overall structural integrity of the tooth. If it's a minor crack, our professionals will recommend either a cosmetic procedure or bonding using resin. Either of these will get the molar back to its original shape to facilitate chewing. Dental veneers and crowns are suggested when the crack is advanced. In the case of a crown, nerve damage is treated and the roots are cleaned before it's bonded to the remaining portion of the tooth.


When Should You See our Doctors?

If you notice there is a pain in your molars or feel an instability when you chew, it's time to call us and book an appointment. The earlier the crack is detected, the simpler the treatment will be and the faster you will be relieved of the discomfort.