Times to See Us In Between Normal Dental Appointments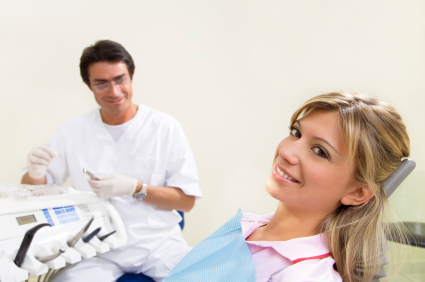 Visiting our dental office every 6 months for a teeth cleaning is a good way to keep your oral health in great shape. However, there are times where you may want to come in before then.

Because 6 months is a long time, there's a possibility you may experience complications between checkups.


What Are Signs I Need to Come in for a Visit?
Oral health isn't only about keeping up with teeth cleanings and brushing and flossing twice a day. Good oral health requires a certain amount of vigilance. Noticing changes in your oral health is important, especially if they seem sudden or drastic. Below are some signs for you to keep an eye on.

Feeling pain is never a good sign. This is no different for your mouth. If you feel pain in between dental cleanings, it could be a sign of oral complications. People can feel pain in various places around their face, mouth, and jaw which could indicate a problem. No matter where the pain stems from, it's important to come see us as soon as possible so the problem doesn't get worse.

Another sign to look out for is bleeding. If your gums continually bleed after brushing or flossing, there could be a serious underlying problem. Typically, bleeding occurs when the gums are infected. Infection happens when bacteria enter the gums. Infected gums need treatment because they can't heal on their own. Bleeding gums is also a sign of gingivitis—an early form of gum disease.

If you have experienced any of these symptoms, please call our office. We will be able to schedule you an appointment and get your mouth on the road to recovery. Waiting to address these signs could result in tooth loss or advanced gum disease, as well as issues in other parts of your body. Contact us today!