Does My Tooth Hurt Because It Has a Crack?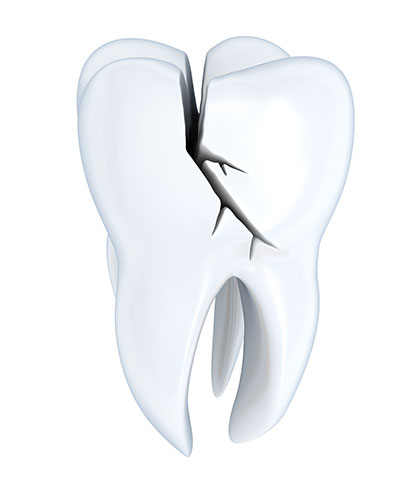 When you bite down on something and feel pain, it could be due to several different reasons. However, one of the most potentially dangerous reasons is if your tooth has a crack. The reason this is dangerous is because it can be difficult to treat and even harder to see.

The best thing that you can do to figure out if you have a crack or not is to come into our office and let us look. Between our tools and x-rays, we can check and see if there is a crack in your tooth. However, by simply looking yourself, you may never be able to tell.


Why Is a Cracked Tooth So Dangerous?
When a tooth breaks, it is usually pretty obvious. There is a hole, gap, or piece missing. With a crack, however, that is not often the case. The crack can be a hairline crack that is difficult to see on anything other than an x-ray. However, when you bite down on it, it could open and expose the root of your tooth to whatever is in your mouth.

The bigger problem is, when your tooth has a crack, if often does not hurt all the time. It only hurts when you use the tooth in a specific way or bite down on something in specific. When this happens, you feel it, but in between times of pain, your tooth is still in danger. Each time you bite down, bacteria could still enter that space. Over time, the bacteria eat away at your tooth and leave a cavity or chunk of decay in their wake. This could end up costing you your tooth.

If you have ever bitten down on something and it hurt, then let us take a look. If the tooth has a crack, we discuss how to treat it with you. If not, we can figure out what caused your biting pain.