Do DIY Teeth Whitening Products Carry Any Risks?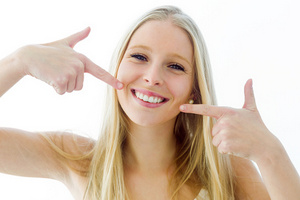 There is nothing as inviting as a smile supported by a healthy set of white teeth. In search of such smiles, people have been looking for teeth whitening products for years now. To cater to this demand, more companies have been developing teeth whitening products, all with the promise of giving you a healthy smile.

In fact, there have been DIY solutions that have come up with time. The question is, are these DIY products worth your while when it comes to getting that healthy smile? Read on to learn whether you should rely on DIY teeth whitening products.


The Problem With DIY Products
Your teeth's enamel isn't like a countertop which you can apply any product to turn it white. The enamel needs special care and the use of special ingredients to ensure that it remains white enough. Sure, some DIY teeth whitening products can remove the stains from your teeth, but they come with an additional cost.

We have noticed situations where patients have come to us with burnt gums and infected enamel. The sad thing is that the damage you may expose your enamel to might be permanent. Even worse, the problem can spread to the rest of your mouth, including your gums and lips. Certainly, not all DIY products have these issues, but it might be tough to tell the good from the bad products without a professional opinion.


Why Choose Professional Teeth Whitening
Professional teeth whitening products are designed with the health of your teeth in mind. Special ingredients are added to the products to ensure that they can give your teeth a pearly white appeal without exposing them to any damage. Even better, in-office sessions with us will help us monitor the changes in your teeth and identify any dental issues that may arise, even though they are unrelated to the teeth whitening products.

The DIY path might seem like a great way to give your smile its spark. But how confident are you with the products? Contact us today to give your teeth their whiteness back.