How to Best Keep Your Teeth Clean In Between Visits to Our Office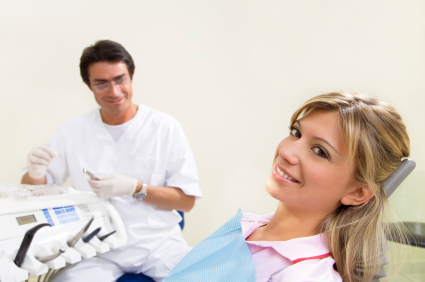 Though we can give you a deep cleaning at the office it is important that you do your part at home. Everyone knows that brushing and flossing are important, but if you perform these tasks incorrectly, you can still end up with dental problems that can be avoided. So the broad answer to this question is to brush twice a day and floss once during the day. Next is the long answer.



Best Practices to Learn


When you brush your teeth, hold the toothbrush at a 45-degree angle. Though your teeth may feel smooth they aren't, they have little ridges. This angle helps get into those ridges. Brush in the morning and before going to bed at night. Brush all of the surfaces of your teeth; the top, the outside, the inside and the sides of the teeth you can get to, like your back molars. Divide your teeth into four parts and brush each part thoroughly for 30 seconds each.

Floss your teeth once a day. Be sure you get the floss in between your teeth and move it along the sides of each tooth. Be careful near the top so you don't do any damage to the gum line. As you do each tooth make sure you do it with unused floss by winding used floss around your finger and releasing unused floss.


Don't Forget Your Tongue
Most of our patients neglect their tongues. Your tongue has a lot of bacteria on it and a lot of places that can trap food particles. Put a small amount of toothpaste on your toothbrush and gently rub it on your tongue. Go as far as you can go without gagging.

Lastly, you should use mouthwash. Follow the instructions and be sure that it has the ADA seal of approval on it. For extra protection, you can use one with fluoride in it. This should keep you in the best shape you can be until you call for your regular visit.