What is a Tongue Scraper?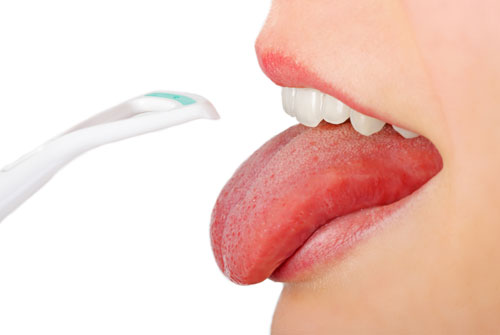 One of the reasons that people are afraid of the dentist is the terms used to describe the tools to help with your oral health. One of the tools is a tongue scraper.

There are not many things about that name that makes a person feel comfortable, but that does not mean this tool does not serve a purpose. It is not as bad as people think. Learning what a tongue scraper is and how it can help could change people's mind about it.



Describing the Tool


Tongue scrapers are tools that can help clean the tongue. They typically come in two different forms. Some tongue scrapers include brushes that will brush the tongue to clean it. The more common tongue scrapers come in either a t-shape or a u-shape. To use them a person runs the scraper over the tongue to remove any debris that collects on it.


Why Use a Tongue Scraper?
Many wonder why they should run a tool that scraps debris off their tongue. Most of the bacteria found in the mouth and teeth are on the tongue. The bacteria can lead to a variety of problems including tooth decay, bad breath and gum disease. The best defense a person has against these problems is removing the bacteria.

We recommend tongue scraping once a day. A person should scrape the tongue from the back as far as they can without gagging. After scraping the tongue, rinse out the mouth. A gentle mouthwash or water will work when rinsing. Do not overdo either scraping or brushing of the tongue. It is possible to damage the tongue when done over aggressively.

Taking good care of your teeth, gums and tongue is not always easy. One of the problems that many people face is not knowing what to do. To learn more about how to maintain good oral health, contact our dental professionals for advice.