Implants Can Give You a More Youthful Appearance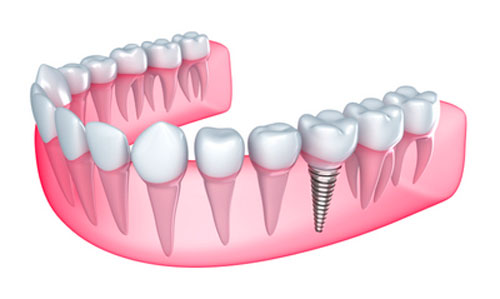 If you have teeth missing in your mouth, you might look much older than you would look if you had all of your teeth.

A lot of people that are missing teeth find that they are more self-conscious than they have ever been before. You don't want to miss teeth and you want to find a way to get your youthful smile back once again.


Dental Implants Can Help
Dental implants provide a person with not only their self-confidence back, but also makes them look much younger than they currently do.

This is always a good thing when you want to have both of these great things all by using implants to place in those areas where the tooth or teeth might be missing and need to be filled in.

When you install the implants in your mouth, you will find that the mouth takes on a new appearance that perhaps it has been a while since you have had.

With this being said, more and more people are looking to have dental implants put in their mouths so that they can smile, be more confident and enjoy their younger appearance. They are a semi-easy process to go through and with a new tooth, you will want to go through it.

Dental implants are worth it for those that are missing teeth in the mouth. You want a beautiful smile and implants can help. Speak with us here regarding the dental implants that we have and being able to have one installed in your mouth.

You need to be able to have the smile you are after without having to worry about not being able to smile in confidence once again. Missing teeth no longer have to be a permanent thing, since implants are there to help when you need them.