3 Types of Dental Cleanings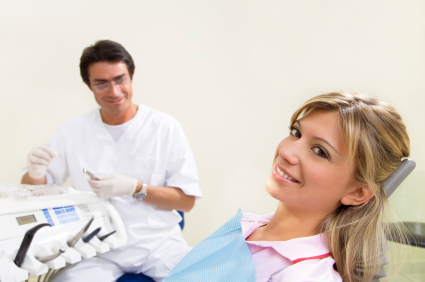 It is important to maintain good oral health habits, which involve; brushing your teeth twice daily, flossing daily, and using antibacterial mouthwash. This will help to maintain good overall oral health. However, as much as maintaining your oral health at home is important, now and then you will require cleaning at the dentist's office. Regular dental cleanings provide many benefits for your oral health. It will ensure that your teeth are healthy. It will also ensure that your teeth do not stain. Dental cleaning also ensures that you can stay away from gum diseases.


Types Of Dental Cleanings

It may come as a surprise to many people that there are different dental cleanings. Dental cleanings help to keep your mouth healthy and your teeth strong. However, depending on your specific dental needs, your dentist may recommend a certain type of dental cleaning. These cleanings include.


Scaling And Root Planning
Scaling and root planning involves deep cleaning of your teeth. Although it is non-surgical, it is still intensive. Dentists only conduct this treatment on patients who are at high risk of developing gum diseases or those who have already had gum diseases.

Scaling involves removing both plaque and tartar from the tooth's surface. As well as in the gum pockets that are below the gum line. Scaling helps to stop gum inflammation and even to remove bacteria. Root planning involves smoothing of the teeth's roots. This will help gums to reattach to teeth by removing the gum pockets.


Prophylaxis Dental Cleaning
Dentists conduct prophylaxis dental cleanings to prevent teeth from being affected by tooth decay and cavities. In this treatment, dentists remove tartar and plaque from the back, sides, and front of the teeth. Dental practitioners use a water steam or dental scale to clean the teeth.


Periodontal Maintenance
This form of dental cleaning also helps to treat periodontal diseases which affect the gum. The only way to treat these diseases is through regular cleaning. In periodontal maintenance, the dentist will remove plaque and tartar buildup on the teeth and the gum surface. This cleaning is very similar to scaling and root planning. The only difference is that they do the cleaning frequently, as opposed to scaling and root planning.

It is important to visit your dentist for dental cleanings. The frequency of these cleanings will depend on your specific oral needs. Dental cleanings will help you maintain strong and healthy teeth that are cavity-free.